Temperature Measurement

EPC offers a variety of flow and temperature components to complement its range of flow control and instrumentation products. The company's manufacturing facilities include a fully equipped machine shop, design facilities and pattern shop.
Temperature elements and assemblies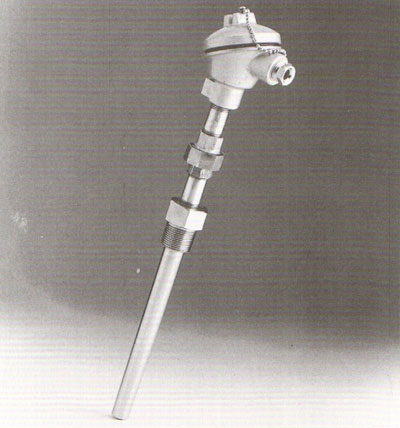 Our range of temperature elements and assemblies can be used for a variety of pipeline temperature monitoring applications across a broad spectrum of industry. The range includes thermocouples and resistence elements as well as transmitters complete with terminal heads.
The thermocouple range includes types J, K, T, S and R covering a variety measuring applications. Types J, K and T feature mineral insulation while types R and S incorporate Ceramic bead insulation. All thermocouples are available in sizes ranging from 1,5mm to 6mm.
Resistance bulbs available include both single and duplex units in 2-, 3-, 4- and 6- wire configurations. 2-Wire thermocouple transmitter units allow for accurate remote temperature monitoring. The transmitters incorporate both thermocouple (to BS4937) and thermometer (to BS1904) inputs. Measurement is via a 4-20mA output. The units also feature a measuring accuracy within 0,2% and a temperature drift of less than 0,01%.
Thermowells

Our range of thermowells is ideal for a variety of pipeline temperature monitoring applications in various industries.
Thermowells with a screwed configuration are available in either a solid barstock or fabricated construction while the flanged models feature a choice of tapered or parallel shaft. The units can be manufactured in a range of materials including carbon steels, monel and hastelloy to suit specific requirements.